This isn't a teen garage band - it's seven young stars in the making!  They are all seasoned performers with several years of experience at a leading music school in the Northwest suburbs of Chicago.
Enjoy listening to this rock/funk band as they perform original high-energy songs and cover favorites from Led Zeppelin, Steely Dan, The Allman Brothers, Stevie Wonder, Radiohead and more.
Highlights
Selected for the 2023 Bitter Jester Festival (second year in a row!)
Performing at Mt. Prospect Fourth of July Festival, Mt. Prospect, IL
Performing at Northwest Fourth-Fest, Hoffman Estates, IL
Headliner band at Rookies RocHaus, West Dundee on Saturday, July 22

 
"Turnaround" - David's House Original
"Whipping Post" - The Allman Brothers
"Baba O'Reilly" - The Who
"Whoa!" - David's House Original
"War Pigs" - Black Sabbath
"Paranoid Android" - Radiohead
"Kool Thing"  - Sonic Youth
"Eternity" - David's House Original
"Dazed and Confused" AND "Tom Sawyer" - Led Zeppelin and Rush
"Since I've Been Loving You" - Led Zeppelin
"Black Magic Woman" - Carlos Santana
Audio Tracks
0:00/4:51

0:00/4:24

0:00/4:46

0:00/3:53

0:00/5:59

0:00/6:31
Meet the Band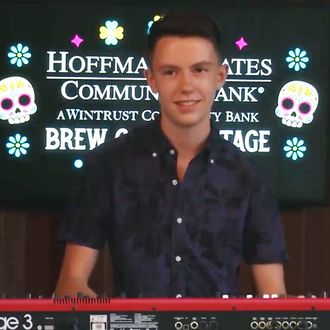 Andrew
Keyboard
Andrew has been playing the piano since 2012. He discovered rock music in elementary school and joined School of Rock in Arlington Heights. He has been performing with School of Rock Houseband since 2017. Andrew's favorite genre is classic rock, but he also enjoys jazz and plays with the Prospect High School Jazz Band. Andrew's influences include Steely Dan,  Stevie Wonder and Led Zeppelin.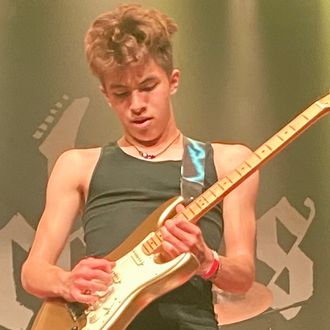 Christian
Guitar
Christian has been a musician since the age of 10 years old.  He's most comfortable with his guitar, but also loves playing bass and percussion.  Originally inspired by the Beatles, he then began to expand his taste to Led Zeppelin, Rush and Deep Purple.  As a senior at Palatine High School, Christian enjoys Cross Country and Track and Field.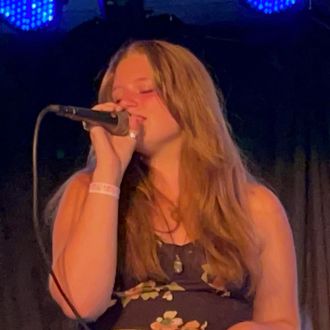 Lauren
Vocalist
Lauren has been a performing vocalist since the age of 9. Her love of music and performing developed when she was a toddler where she explored all forms of music. She finally set on piano as her first formal instruction and later moved onto vocal training with School of Rock- Arlington Heights. She later added acoustic guitar to her musical repertoire. Recently, she has developed her recording and music production skills. Lauren's musical interests range from Aretha to Zeppelin, yet has an affinity for all genres of music. As a sophomore at Prospect High School, you can find Lauren with a pair of headphones on mixing music in her music production class. When she isn't at school or performing with David's House you can find her performing with the House Band from School of Rock Arlington Heights or working on her own songs as a songwriter producing her own music.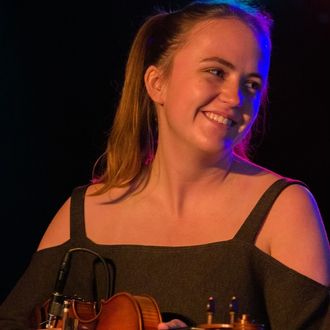 Ava
Violin
Ava has been playing the violin since she was four years old and is classically trained. Today she is in the Indiana University orchestra and pursuing a minor in music performance.  Ava enjoys different genres including classic rock and funk. Ava's favorite bands include Jamiroquai, Steely Dan and The Police.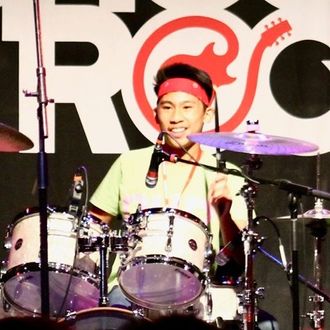 Caden
Percussion
Caden's passion for drums started at age 7. He enjoys playing various genres such as rock, jazz, and hip-hop. Some of Caden's biggest influences include John Bonham, Roy Haynes, and Kanye West. A sophomore in high school, Caden currently performs with the John Hersey High School drumline and jazz combo. Caden has been a member of the School of Rock Houseband since 2018. Most notably in 2020, he was chosen as a School of Rock All-Star.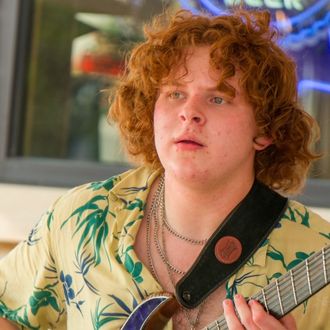 Sammy
Guitar
Sammy has been playing guitar since 2016.  He joined the School of Rock Arlington Heights and quickly realized he loved performing. His passion for playing and love of music, led him to the Music department at The Chicago Academy for the Arts. There he studies classical and jazz guitar.  Sammy is inspired by all genres of music.  When he is not playing, Sammy is creating culinary feasts with friends.
Shows
David's House was selected to compete in this prestigious music festival held annually in Highland Park. Come support the band and listen to other great bands.
Spend your Friday night under the lights in Downtown Elgin with David's House
Celebrate Father's Day at Lake George Lodge!